@ Kak Rose 911, Kg Pandan, KL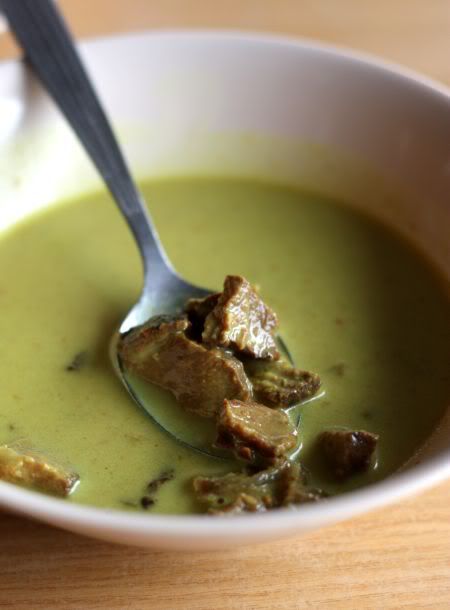 very delish daging salai masak lemak...Splashie Boy's favourite must-have

Last weekend, since both of us was free to do some exploring, we decided to visit Kampung Pandan to try and locate this infamous place, which serves Negeri Sembilan food or masakan Nogori. I accidentally found out about this place from
this blog
. With the vague directions, we set off to locate it and surprisingly, it was pretty simple to find the restaurant.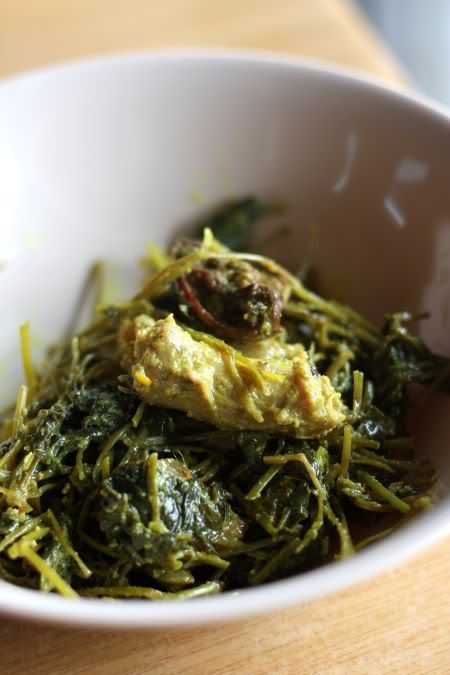 the very unique rendang pegaga
Although the place is quite simple, I was surprised to see they had an air-conditioned section. The restaurant is extremely popular with everyone including the rich and famous. We spied
these bloggers
there when we dined here (couldn't miss the camera action right next to us) and on Splashie Boy's second visit there, he spotted a Porsche Cayenne. According to Splashie Boy's colleague who lived around the area, the reference 911 in the restaurant's name is because when they first started out, there was a discarded police car parked outside the restaurant (911 was the old number to call police last time). However, after they expanded, they had to dispose it but the name 911 stuck. Usually people park around the restaurant but opposite the place is Kak Rose's residence, which also acts as a car park.

the "sunken hippos" or badak berendam is definitely a must-try
What's good here? Well, almost everything we ate was very good including the desserts. They do a really good daging salai masak lemak - tender beef pieces in a slightly spicy and coconut milk rich curry. Another famous Negeri Sembilan dish is the teluk itik masak lemak, duck eggs in the same kind of curry. Then, I spied the unusual rendang pegaga, a mix of pegaga leaves and stems with chicken feet, gizzard and liver. Takes a while to get used to this dish. The tofu and ayam goreng also seem to pretty popular