Taman Tun Dr Ismail, Kuala Lumpur
nasi dagang
Curveballs...don't you think life often throws us weird situations that we just have to make the best out of it? Our visit to this place was one big curve ball since the visit was prompted by the pursuit for Johor food but instead we discovered amazing rice dishes. C'est la vie!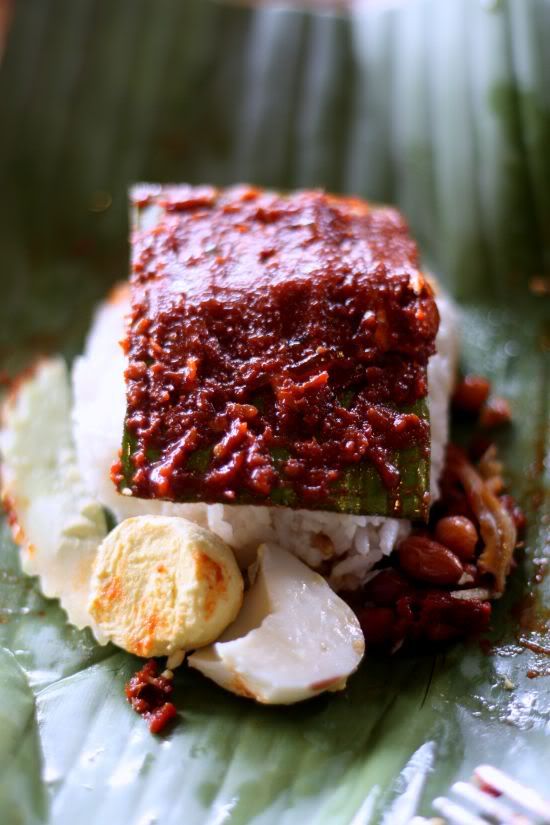 nasi lemak in a packet
I was recently asked where do you get great Johor laksa? You could hear silence on my end when that request came through. I could feel the brain cells processing its internal search system and coming up with no results. Oops! Internal error? Nope, it ain't no error as honestly, my exposure to Johor laksa has been pretty bad since the great ones I have tasted have only been the homecooked varieties.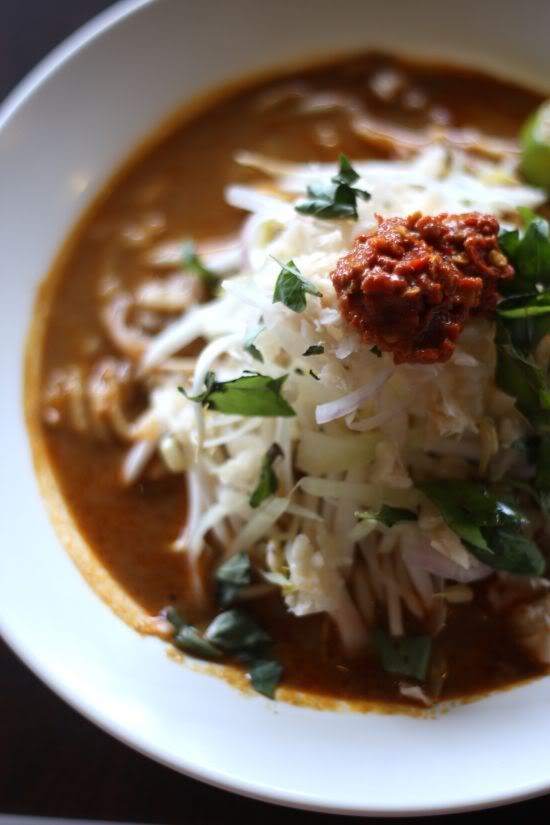 johor laksa
D'Cengkih has always been on my horizon, probably because we do a compulsory weekly visit to Taman Tun Dr Ismail to stock up pet supplies (yup, kitties don't just cat nap all the time, they also eat the house down!). One weekend, I finally made it here as like my friend M pointed out to me, this place is supposedly famous for its Johor food.
A word of warning though about dining here - bring your earplugs if you love your peace and quiet when you're chewing your food - live music sessions go on within the narrow confines of the restaurant - thwang goes the guitar!! I honestly don't mind having an old tune (no Lady Gaga or Keisha ok?) to hum to when I'm chowing down but not when the acoustics bounce around so much that I can't carry a conversation with my friend about the merits of their food.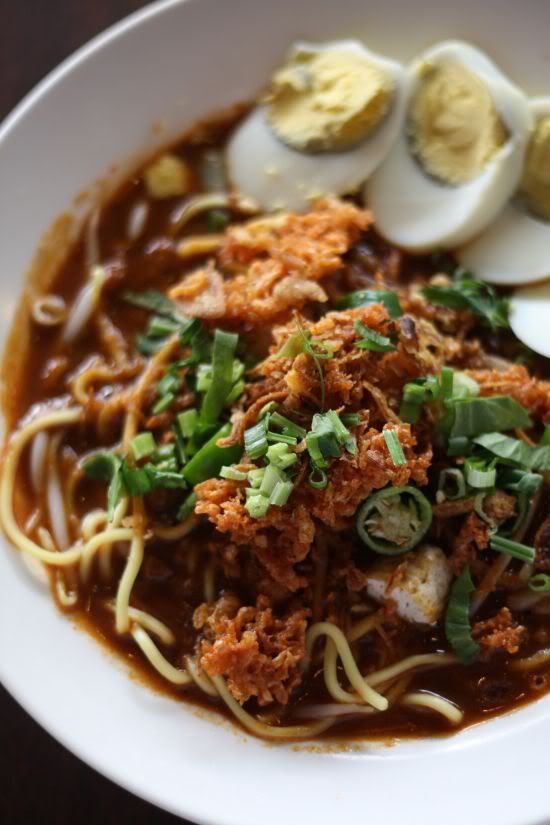 mee rebus
On to the food, apologies for taking so long to reach that point since it has been spiel for the past paragraphs. During the weekends, Johor laksa can be found here, which we promptly ordered. When they plonked the bowl down, it looked promising with the thick sauce, a dollop of sambal, a mountain of vegetables and the pre-requisite spaghetti strands. A spoonful of the laksa though revealed it was just an illusion as it way too sweet. Was my sweet ice tea corrupting my tastebuds? I took another spoonful and yup, it was too darn sweet despite it being thick (a plus point) even though it didn't have enough shredded fish. The next dish we tried was the mee rebus. I braced myself for the sweet attack and yes, there it was mingling among the thick broth garnished with crunchy fried shallots, sliced hard boil egg and crumbled crunchy prawn crackers.
No.6, Jalan Tun Mohd Fuad
Taman Tun Dr Ismail
Kuala Lumpur
Tel: 012-4999908