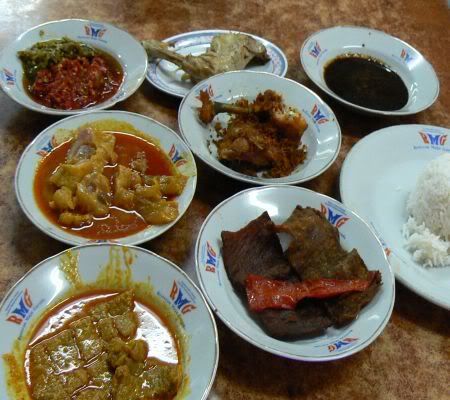 I'm a keen fan of Nasi Padang if you notice from my numerous posts on the food. Somehow, it always hits the right spot in my tummy as I love the variety of food they serve. Although it's mainly the same items from each place, it's always fun to try them and compare which ones taste great.
Maju Garuda's set up in Kampung Baru can't be missed since it's located on the busy Jalan Raja Alang. It also happens to be one of those back routes Splashie Boy loves to use to avoid traffic gridlocks within the city centre so we always drive past this place.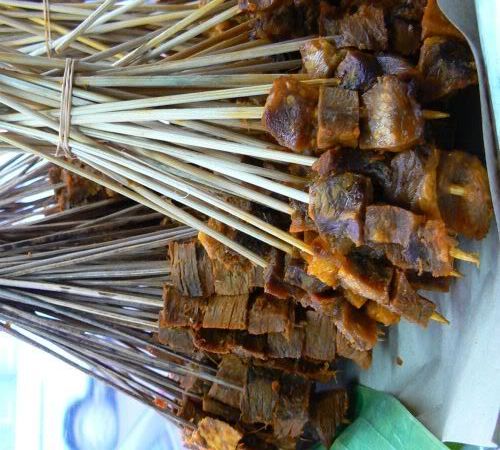 Make your selection from the counter which is filled with lots of varieties. The restaurant serves an excellent Ayam Goreng Pop here. Although it's deep fried, it's served without it's fat filled skin. The key to this dish is the delicious dark soy sauce dip mixed with chilli and other spices that keeps you asking for more. The curries are also full of flavour and their beef dendeng is nice and crispy.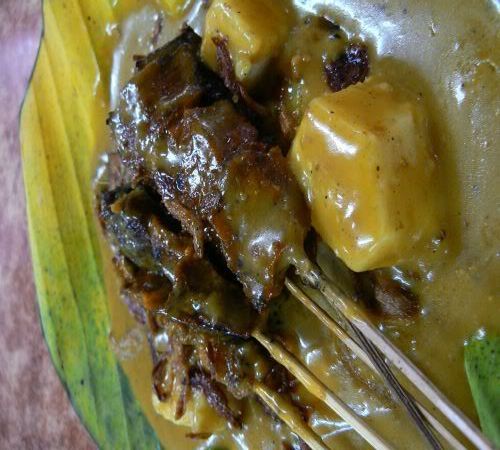 Something unusual they serve here is the Satay Padang. Available only in the evenings, the satay is totally different from our Malaysian satay. The meat on the skewers is slightly chewy and marinated in spices. After grilling it on the hot charcoals, it's doused with a sauce which is not too spicy. It took me a while to get used to this as I kept looking out for a peanut sauce to dip my satay in. Besides this Kampung Baru outlet, they also have another one around the Masjid India area right beside the covered bazaar.