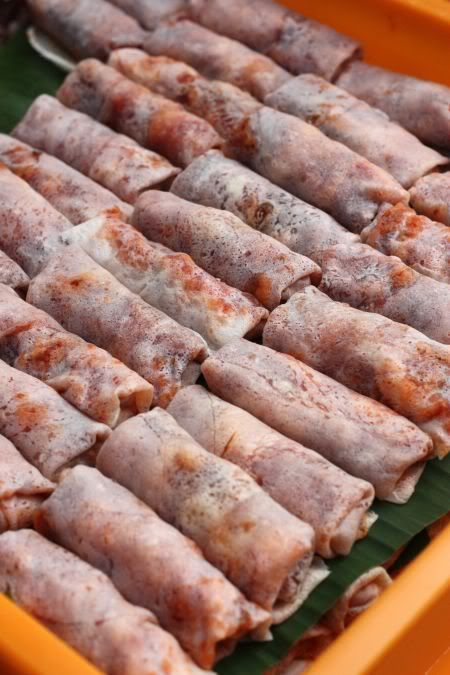 rows of popiah basah ready to be taken home
This year, we're moving on to a varied selection of bazaars - not the usual ones I cover every year, since I seem to only have time during the weekend to visit them. Must admit, I've yet to visit my usual haunts - Kelana Jaya, Taman Tun Dr Ismail, Section 14, Bangsar and etc.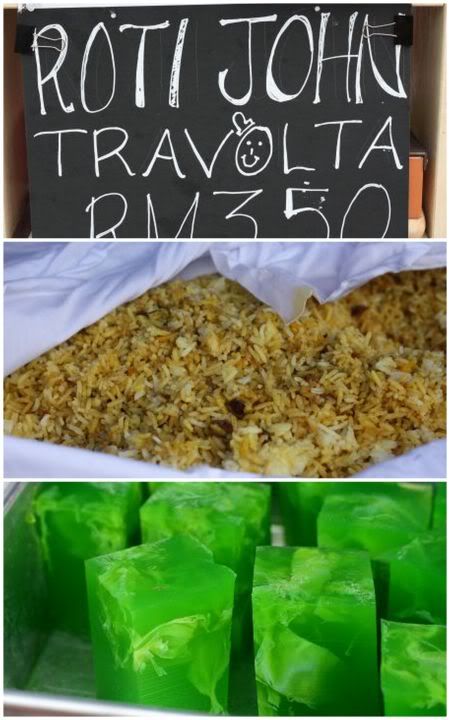 1. A little "Grease" goes a long way, 2. fluffy rice, 3. agar-agar with beaten egg white
Hence instead of the SS18 Subang bazaar I usually visit, we decided to look for this USJ4 one. The bazaar is definitely a lot smaller than the other one but kinda nice and intimate. That day when we visited, Hannah Lo and I think some high ranking officer from the government was also visiting the bazaar. Saw a cameraman covering their trail. In fact, I spied a few people carrying DSLR cameras around the bazaar that day. Guess this place is super popular for pictures.


crunchy teeny weeny denderam (telinga keling)
What stands out in this bazaar is one particular stall - the Murtabak Langkawi one. Loads of people queueing up for the murtabak that is cooked in a slightly different manner.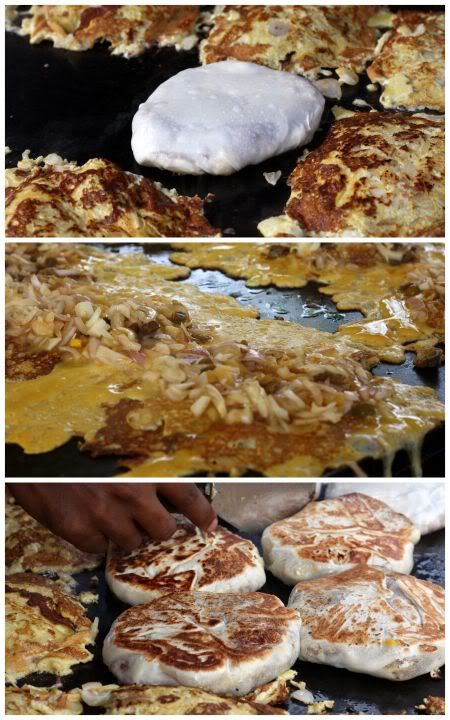 learn how to cook murtabak a little differently...cook the eggy mixture first
I spent quite some time at the stall, snapping pictures of the whole process. At this stall, instead of placing the eggy concoction (beaten egg, chopped onions and some minced meat) within the dough to cook, they cook it seperate. Kinda reminds me of an omelette.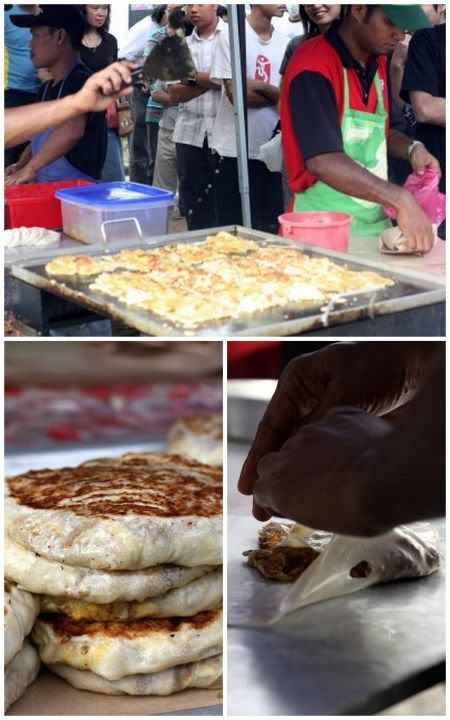 the crowd waiting patiently, wrapping the dough over the "omelette", the finished murtabak
Once it is cooked, it is encased in the thinly stretched out dough and placed back on the skillet to brown. Am not sure how the taste is, since we didn't have the patience to join the line of people, but I'm sure it must be nice, judging from the crowd response.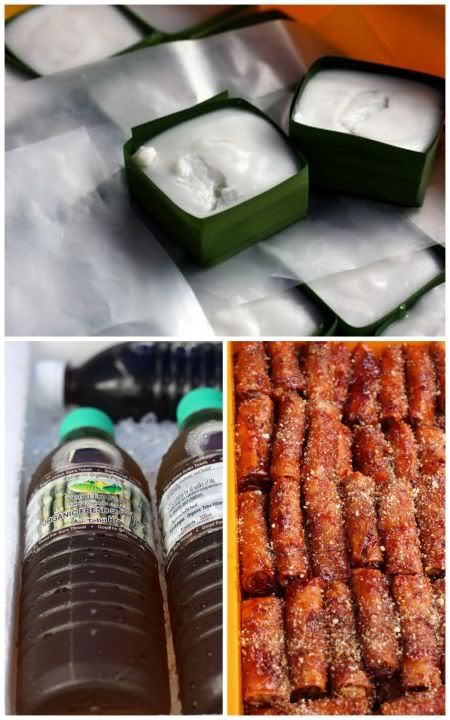 tako dessert, spicy deep fried popiah, organic sugarcane juice
We didn't get much items, just the sweet items to try. The tako, the Thai inspired dessert with a coconut milk layer and chesnut jelly layer was pretty good. Been ages since I've eaten these dainty desserts wrapped in pandan leaves. We also tried the denderam that wasn't as crispy as I liked. The cekodok, we also bought from the denderam stall was a disaster - no taste of bananas!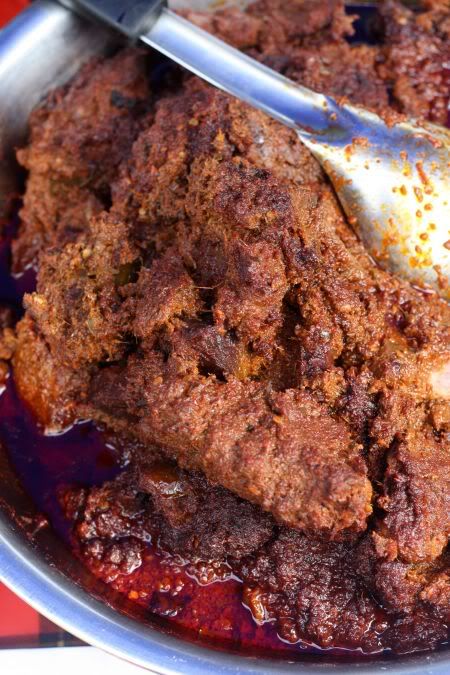 rendang from Victory Arab Street