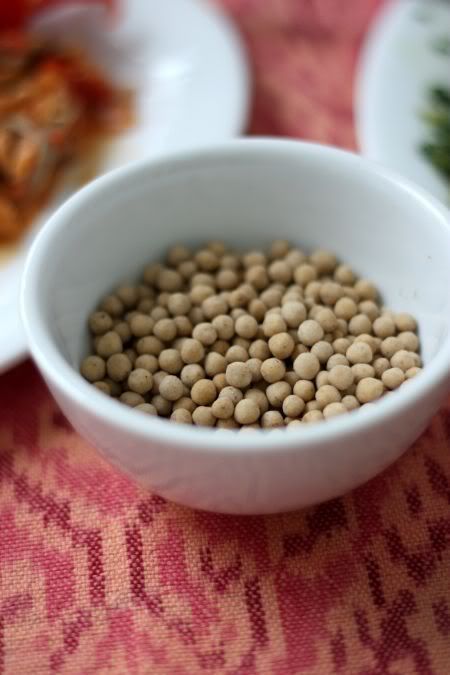 toasted sago pearls to go with the umai, to give it a crunchy texture

Dining at TTDI Plaza during the weekends for lunch is definitely a very quiet affair. Am really not sure how the dining places here survive as the place is literally empty. The only place that seems to be occupied by people is
Frames
(which serves pretty good Nasi Dagang). We spied this Sarawak home cooked food place when we dined at Frames hence we returned back to give it a try.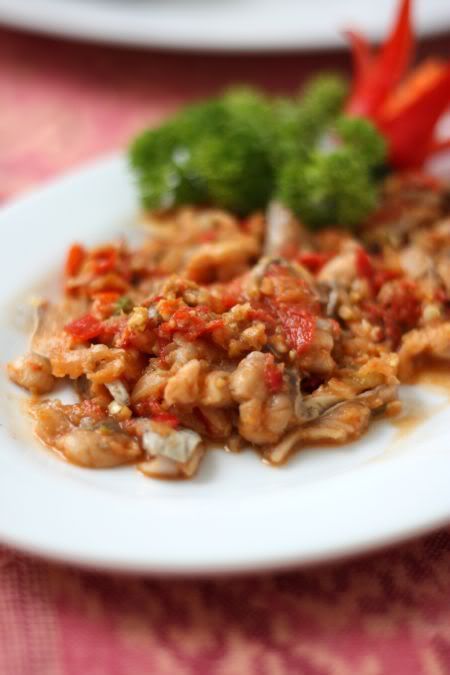 Sarawak-style ceviche - umai melanau (they also do a prawn version here)

To be honest, I was a little hesistant of eating the food here since I have no benchmark on the authenticity of the items served here. Weirdly enough, Sarawak is the only state I have not visited hence I am a dunce when it comes to Sarawak cuisine. However, since we were curious and needed a place to eat during the weekend, we ended up here.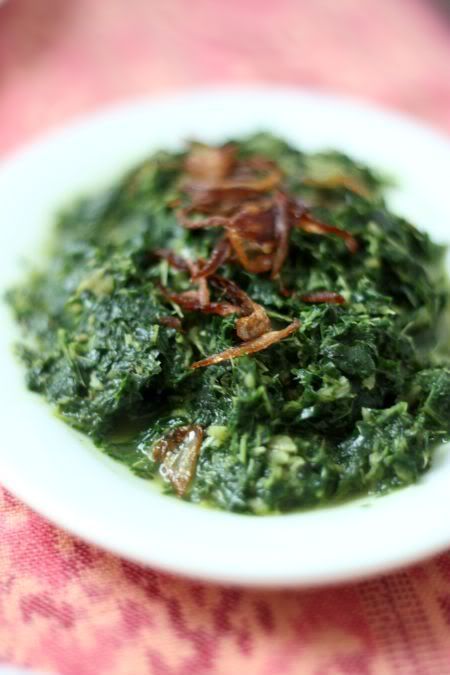 pounded pucuk ubi topped with fried onions

Even though they served familiar Sarawak stuff we see everywhere like Mee Kolok and Sarawak Laksa, I was curious to try the other stuff I have only seen or read in cookbooks before - umai and kacangma chicken. They also serve Terung Dayak, a different kind of aubergine here, which looks interesting.


steamed chicken kacangma with a little too much onions
We enjoyed the pucuk ubi Bidayuh - sweet potato shoots pounded until tender and topped with fried onions. Reminds me a little of spinach since there is not much fibre in these vegetables. Not too spicy, this made a good start to the meal. If you rather have something spicy, the umai melanau is just right. Thinly sliced fish is tossed in pounded red chillies and lime juice. Similar to the Latin American ceviche, the citrus juices "cook" the fish slices when left out for the while. Toasted sago pearls are served with this dish, adding a nice crunch to the refreshing fish slices.